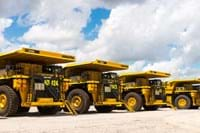 Forum Medical Group perform Quantitative Respirator Fit testing and Earplug Fit testing using the most advanced equipment available.
Quantitative Respirator Fit Testing

:
Forum Medical Group use the PortaCount 8048 to perform Quantitative fit testing. The purpose of a respirator is to protect an individual from inhaling hazardous particles. However, the degree of protection can vary depending on the fit of a particular make and model of respirator. For this reason, respirator fit tests are conducted ensuring optimal fit on the face of a worker and therefore maximum protection.
Testing is conducted in accordance to Australian Standards AS/NZ 1715:2009 Selection use and maintenance of respiratory protective equipment (half face, full face and disposable masks inclusive of P1, P2 & P3) and is suitable for all respirator brands including Sundstrom, Honeywell, 3M and Scott.
It is imperative the client is aware of what respirators are being used onsite and that adequate time is allocated to ensure that those respirators are stocked, unless supplied by the client.
Earplug Fit Testing

:
Forum Medical Group operates a 3M Earfit dual ear validation system, this makes it easy to measure every employee's unique level of protection in hearing protection fit testing and takes the guesswork out of managing compliance in your hearing conservation program.
Using F-MIRE (Field Microphone-In-Real-Ear) technology, the Earfit generates a Personal Attenuation Rating (PAR) in under 5 seconds for both ears, taking into account the 7 standard measured testing frequencies. This delivers a quantitative measurement of personal noise reduction for each employee and can help identify whether or not your workers have adequate protection.